A local family owned farming and butcher business.

Shop
27 Abbey Street, Ennis, Co. Clare
Roslevan Shopping Centre, Tulla Road, Ennis, Co. Clare

Opening Hours
Abbey Street
Monday to Wednesday – 9am to 6pm
Thursday & Saturday – 8am to 6pm
Roslevan Shopping Centre
Monday to Friday – 8am to 7pm
Saturday – 8am to 6pm

Call us
Abbey Street – 065-6823296
Roslevan Shopping Centre – 065-6868350
Delivering premium quality local Irish meat for more than fifty years.
B. Molloy Master Butchers is a second generation family business, founded by Brendan Molloy in 1962 and now run by Brendan's son Derek since 1995. Derek continues to farm as well, producing quality beef and lamb on his Bord Bia Certified Quality Assured farm, using the values, knowledge and expertise handed down from his father. Skills such as sourcing and rearing quality stock, slaughtering, cutting and preparing meat cuts using traditional craft methods are employed everyday to ensure the consistency in quality and production of beef and lamb with a far superior flavour and taste.
Integrity, quality and great service together with a commitment to traditionally crafted, locally sourced meat lies at the very heart of this award winning family business. In 2005, Derek and his wife, Olivia, opened a second state of the art butcher shop at Roslevan Shopping Centre in Ennis allowing the business to grow and further service the local people of Co. Clare.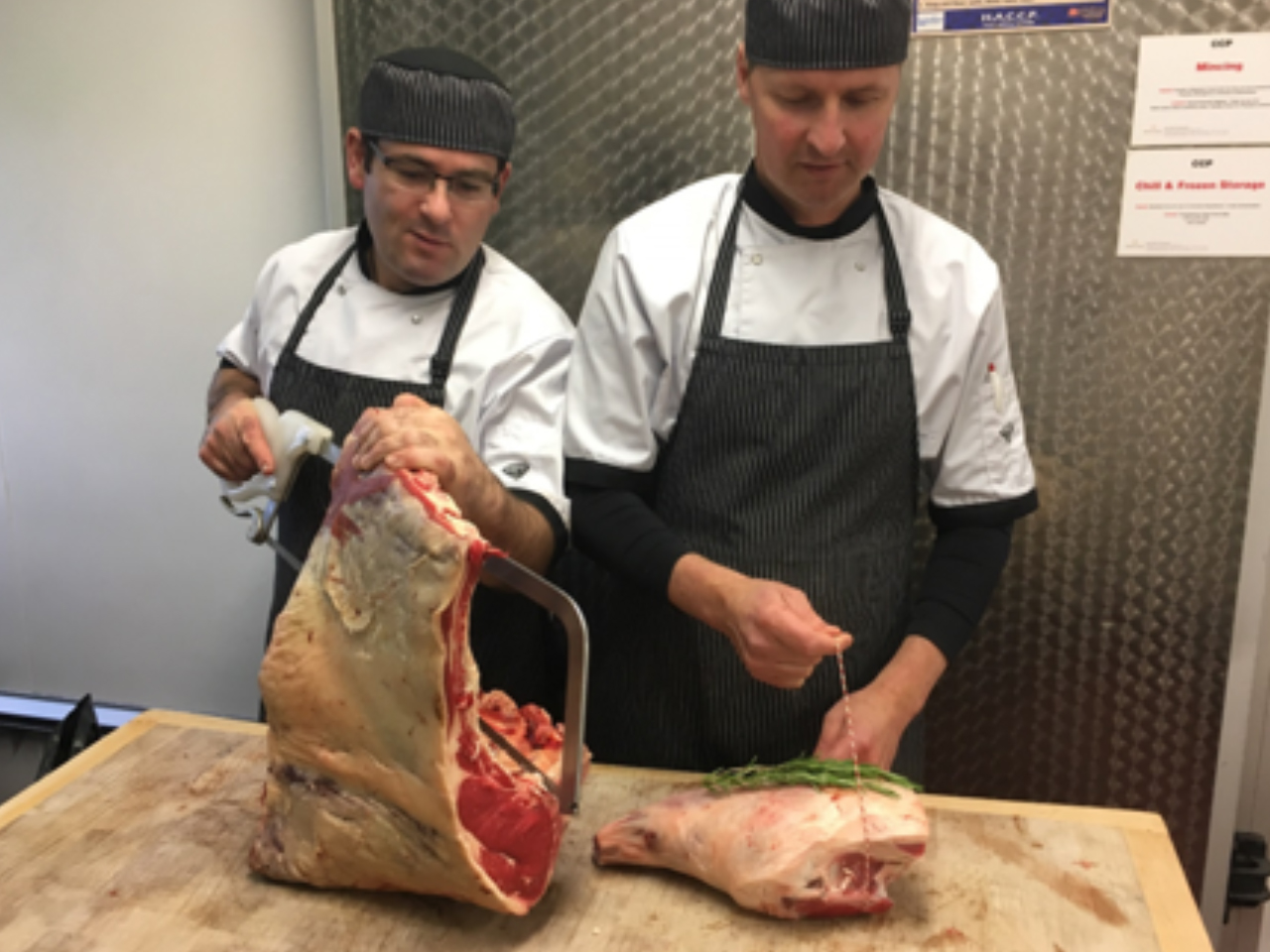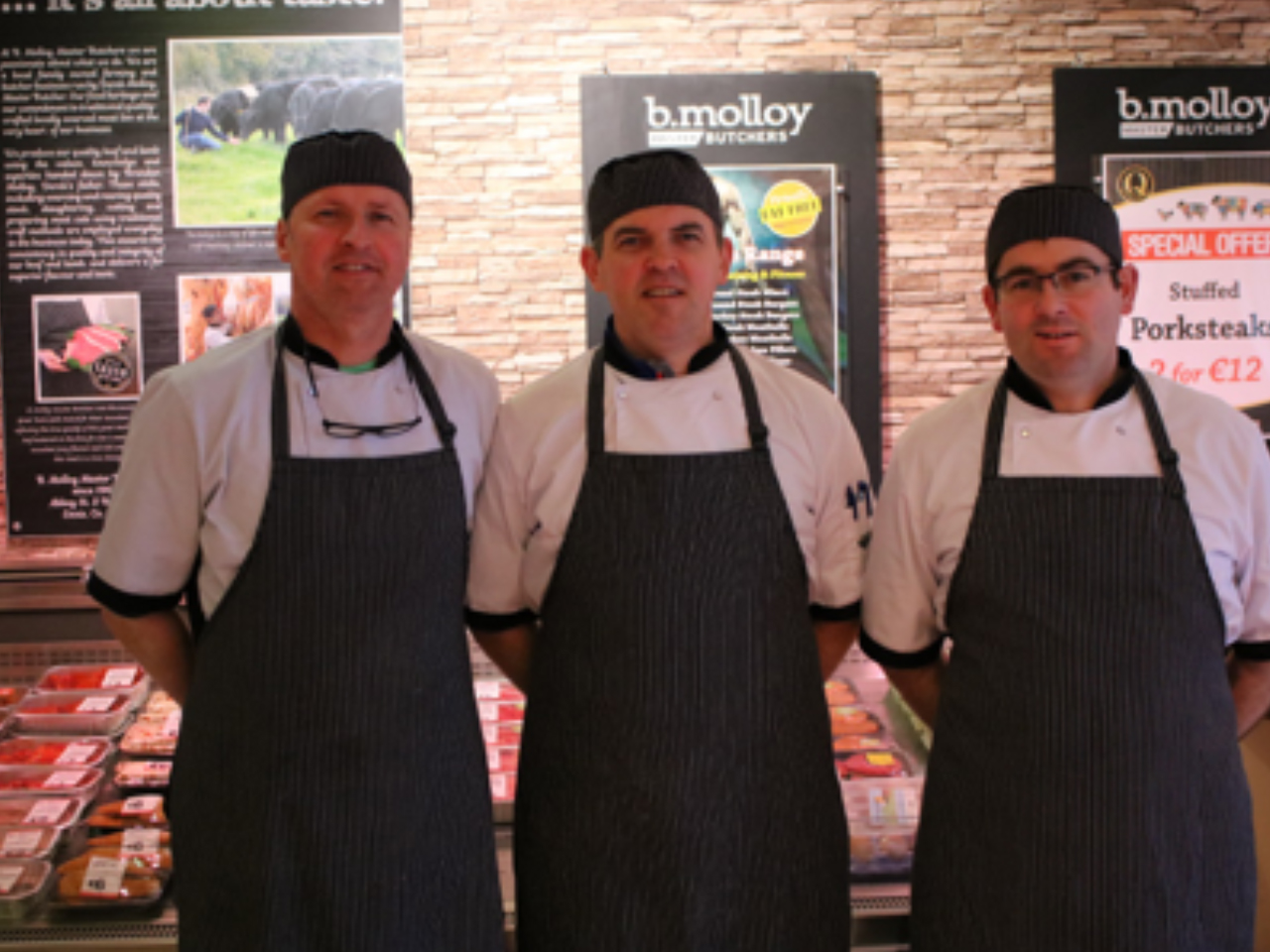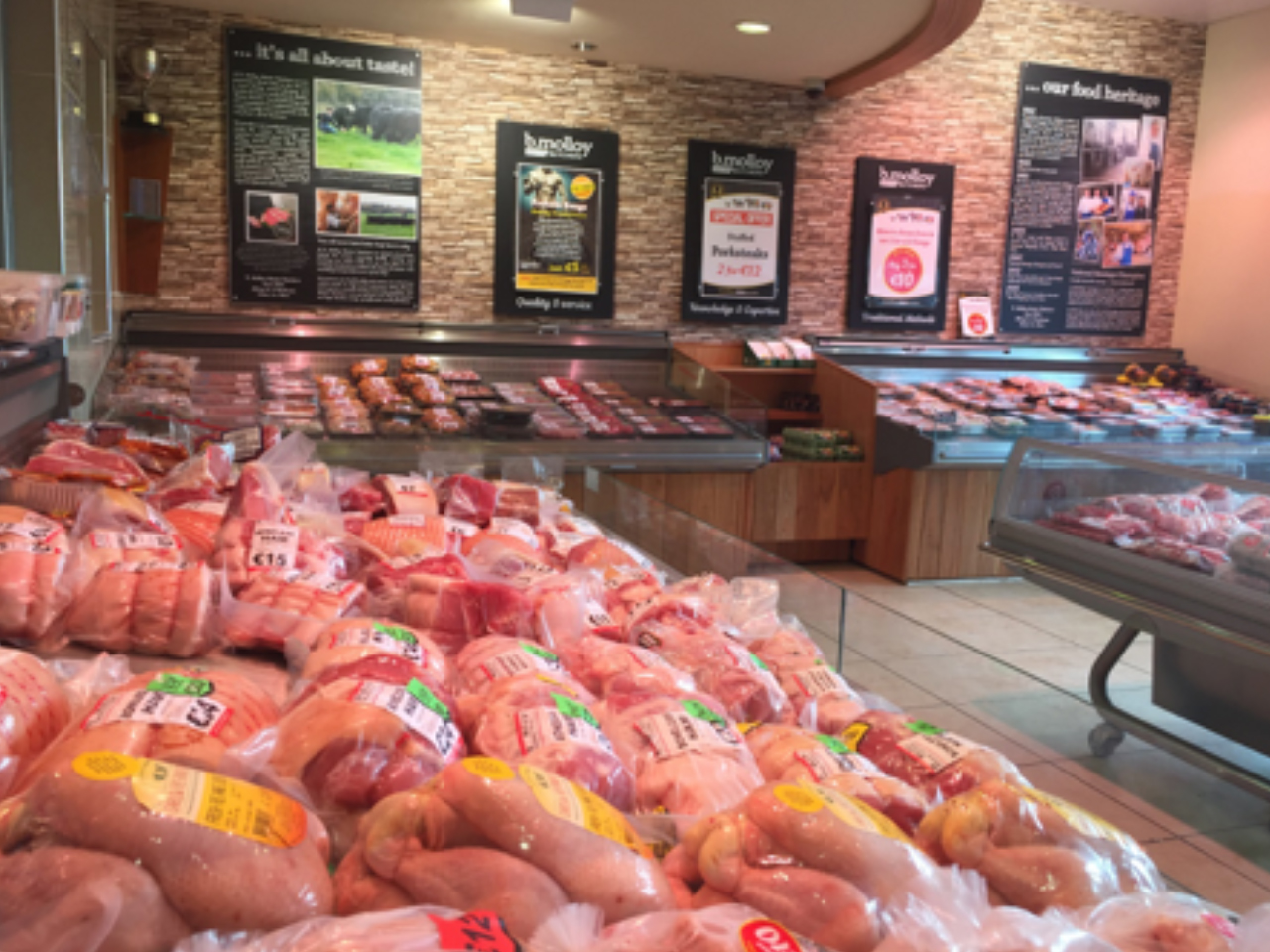 B. Molloy Master Butchers - Abbey Street
B. Molloy Master Butchers - Roslevan Shopping Centre