More than a local butchers, more than a delicatessen…

Shop
Main Street, Ballincollig, Co Cork, P61 DE04
Wilton Shopping Centre, Co Cork, P31 KX09
48 Patrick Street, Fermoy, Co Cork, T12 V621

Opening Hours
Ballincollig Butchers
Monday to Friday – 7.30am to 6.30pm
Saturday – 7.30am to 6pm.
Ballincollig Deli
Monday to Saturday – 8am to 6pm
Wilton
Monday to Wednesday – 9am to 6.15pm
Thursday to Friday – 9am to 8pm
Saturday – 9am to 6.15pm
Sunday – 12pm to 6pm
Fermoy
Monday to Saturday – 7am to 6pm
Sunday – 10am to 3pm

Call us
Ballincollig
021 4871205
Fermoy
025 49100
Wilton
021 4343003
Part of the local community since 1957.
Here at the Ó Crualaoí group, we've been offering the very finest and freshest quality food produce for over 60 years. In fact, since launching in 1957, we've grown to become one of County Cork's best loved and most popular family businesses. From small beginnings, our multi award-winning company has expanded to become one of the most recognisable food brands in Munster.
Originating as a traditional local butchers in Ballincollig, the Ó Crualaoí group now employs over eighty staff and operates retail and catering units in Ballincollig, Wilton and Fermoy, 'School Food Hub' in Colaiste Choilm Ballincollig and Corporate Canteens in Biomarin and the Sisk Group.
From the farm gate to our processing facility; from our processing plant to the premises of your local family butchers and delicatessen, the Ó Crualaoí brand consistently represents trusted, local and natural foods.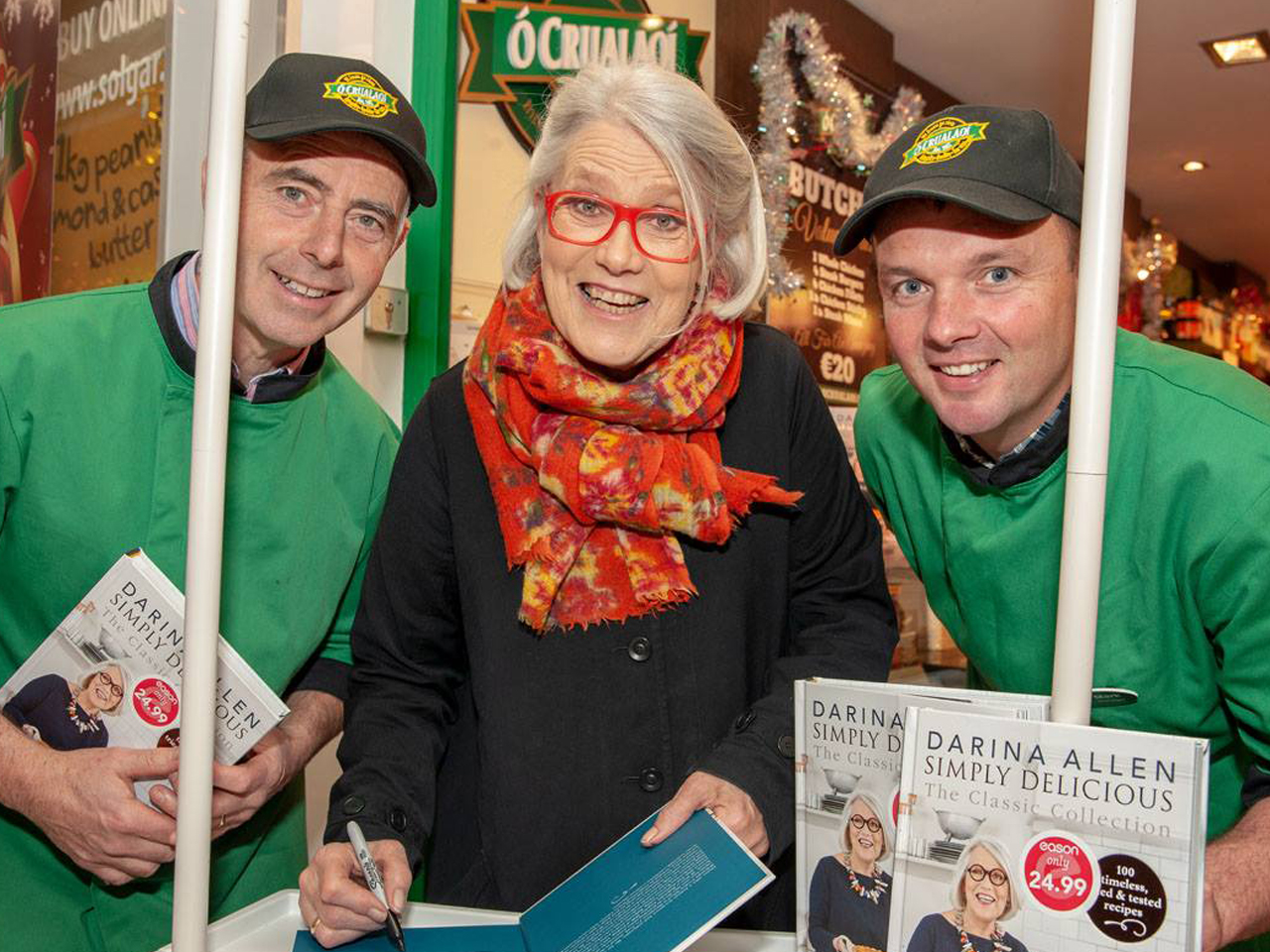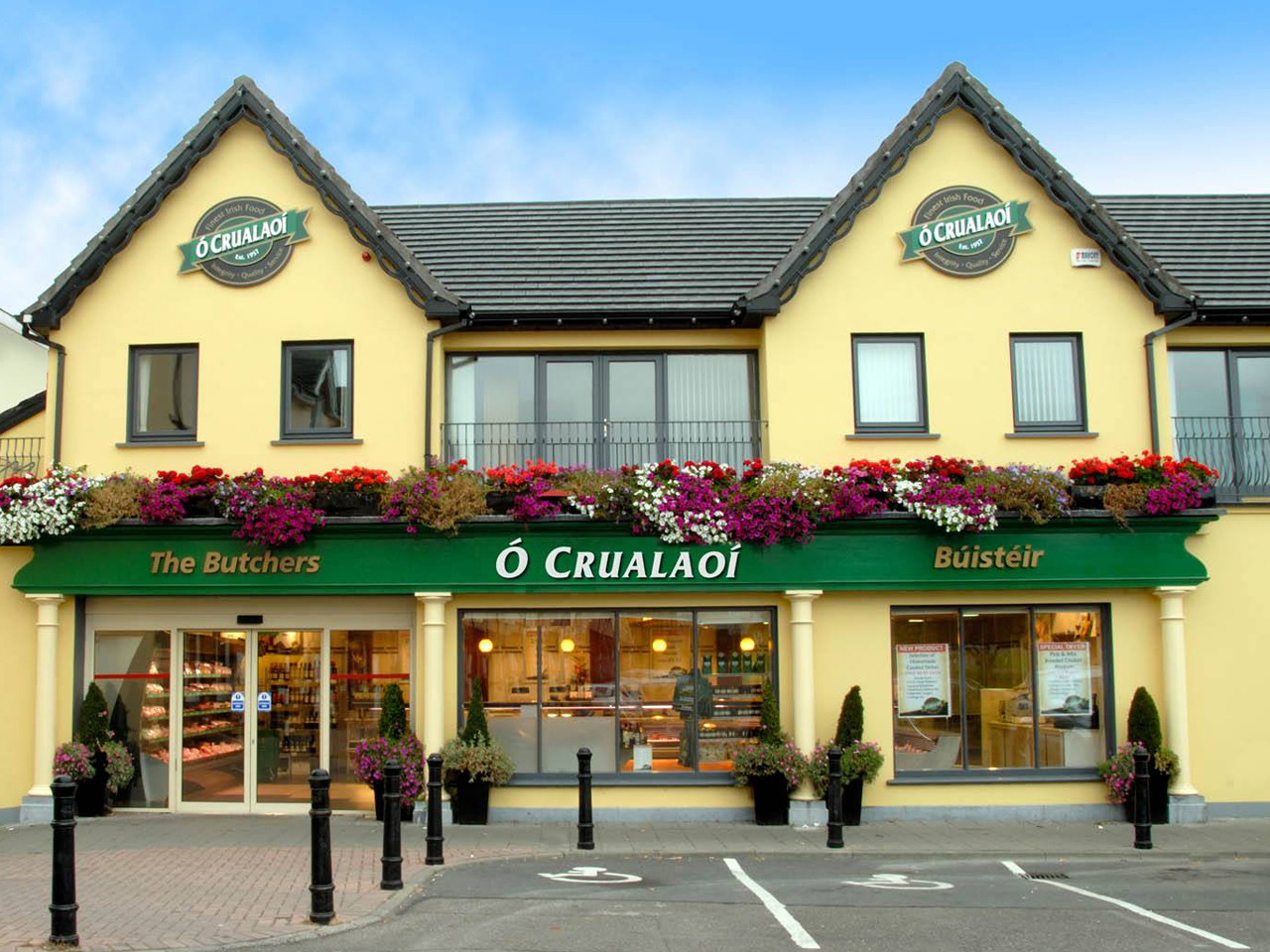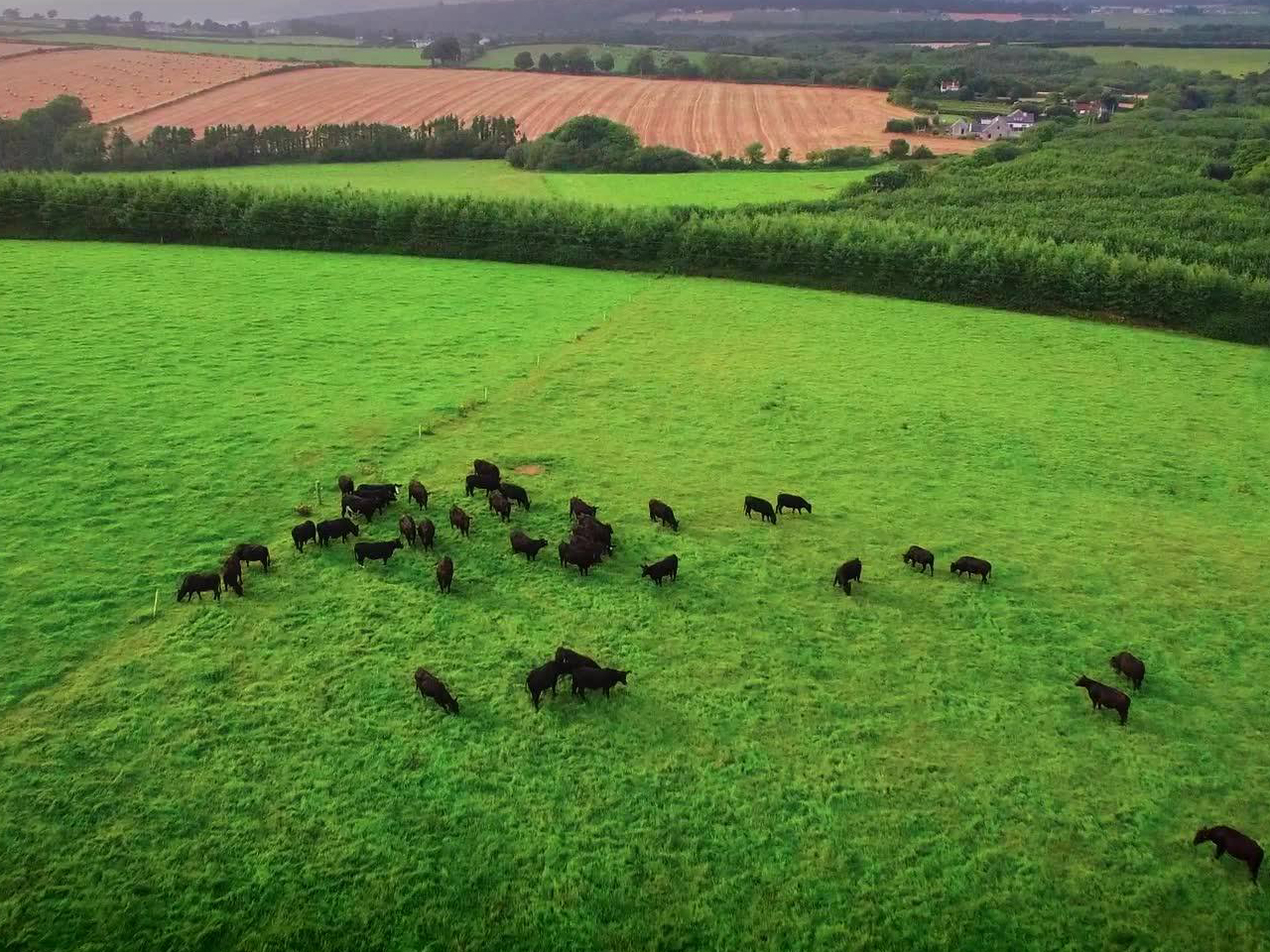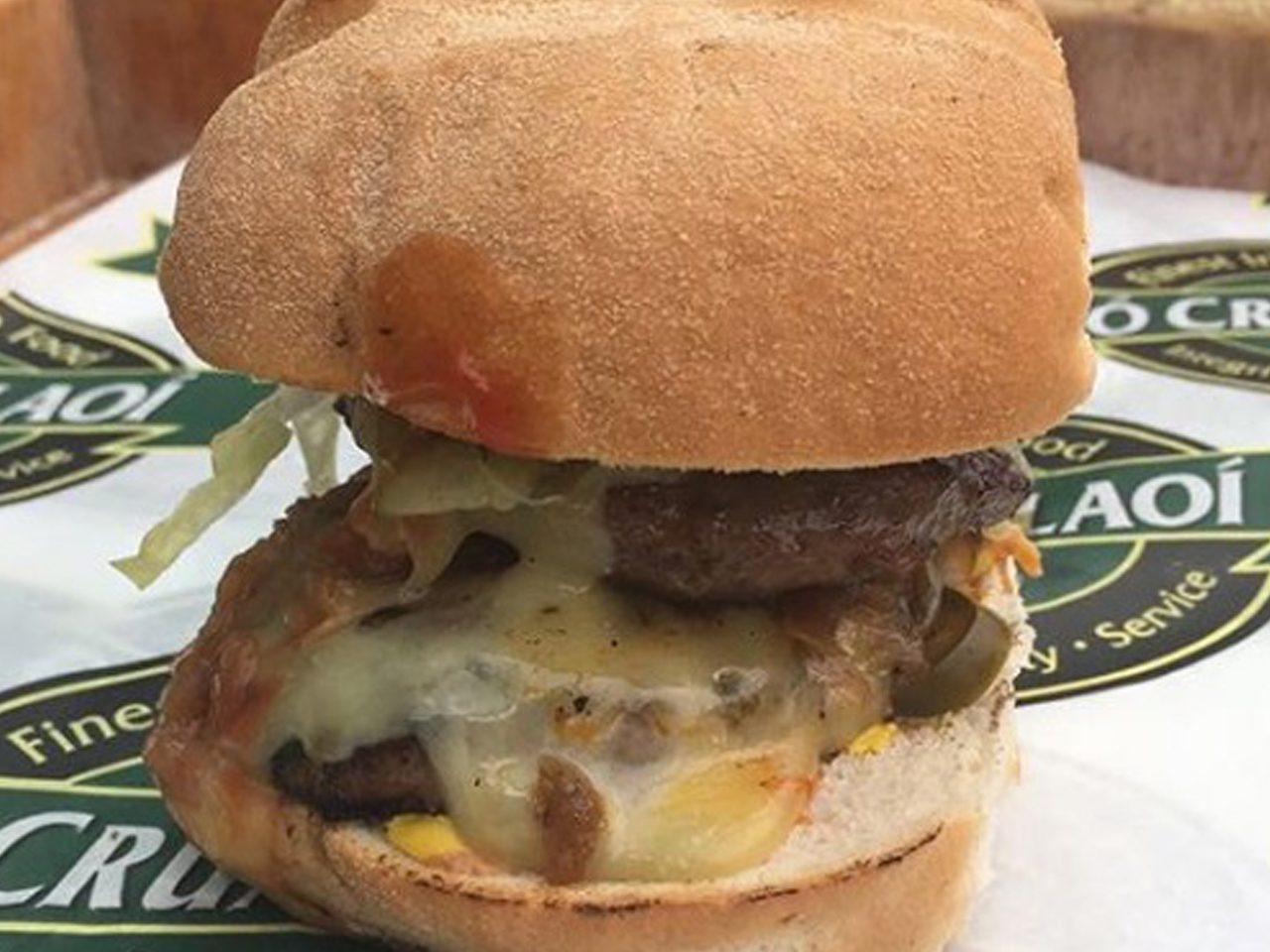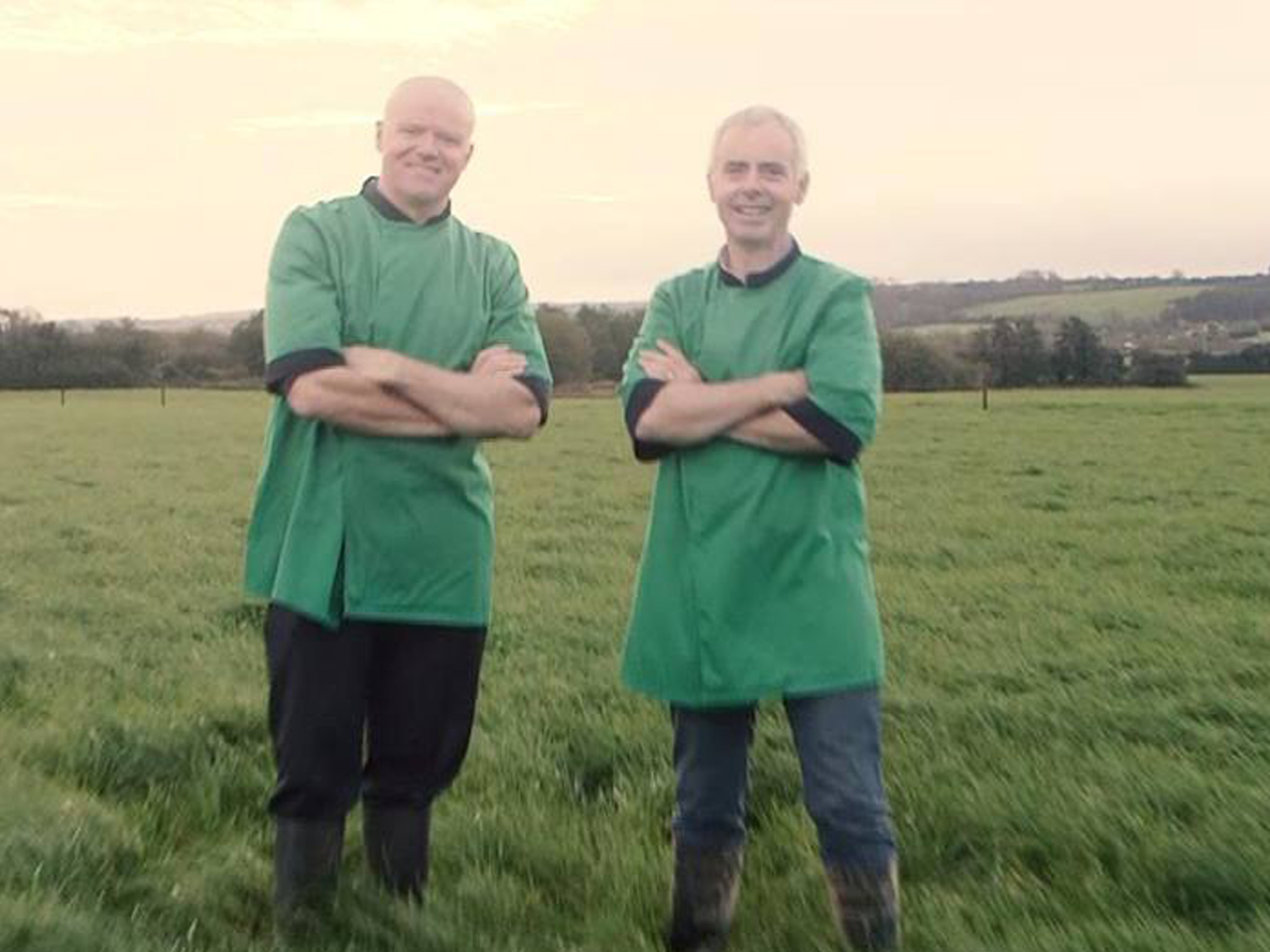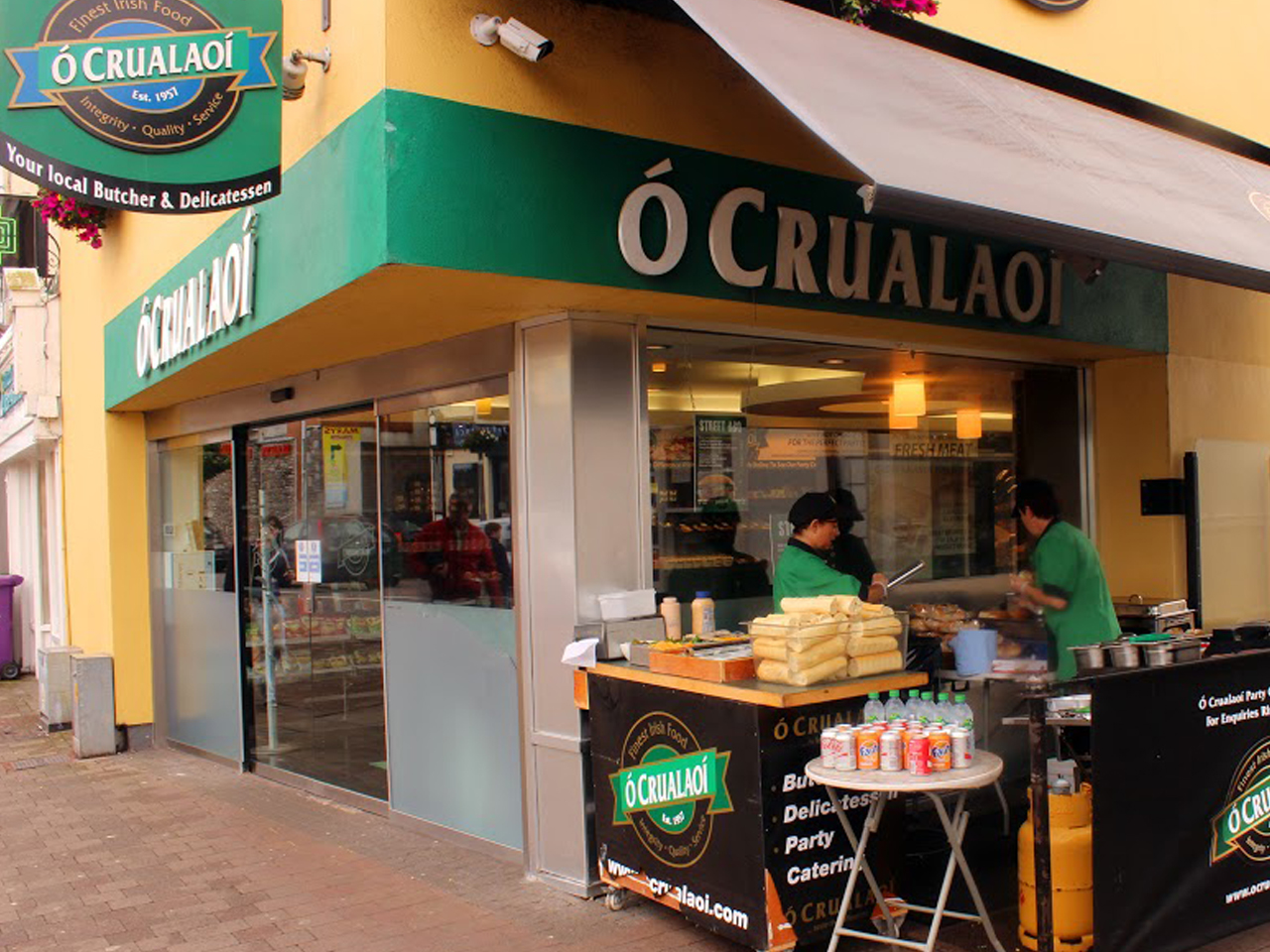 O'Crualaoi, Ballincollig
O'Crualaoi Butchers, Wilton Shopping Centre
O'Crualaoi Butchers, Fermoy